Whether you are an active gym goer or a first time gym user, Stadium Fitness has you covered
with not only some of the best personal trainers the industry has to offer, but also a hand
selected team of customer friendly managers trained and prepared to make all your fitness
dreams become reality. Learn more about our trainers below.
Club Manager/Personal Trainer
Mike O'Mara
Mike has been in the Fitness Industry for 45 Years. He was involved in introducing the first Personal Training Course in WA. Mike is also the founder of the O'Mara Classic Competitions where he has helped many people reach their peak and perform on stage making his experience global, He specialises in Body Building and Bikini Comp Prep, Diet and Nutrition and Weightloss Programmes. Be sure to give Mike a wave when you see him around the gym!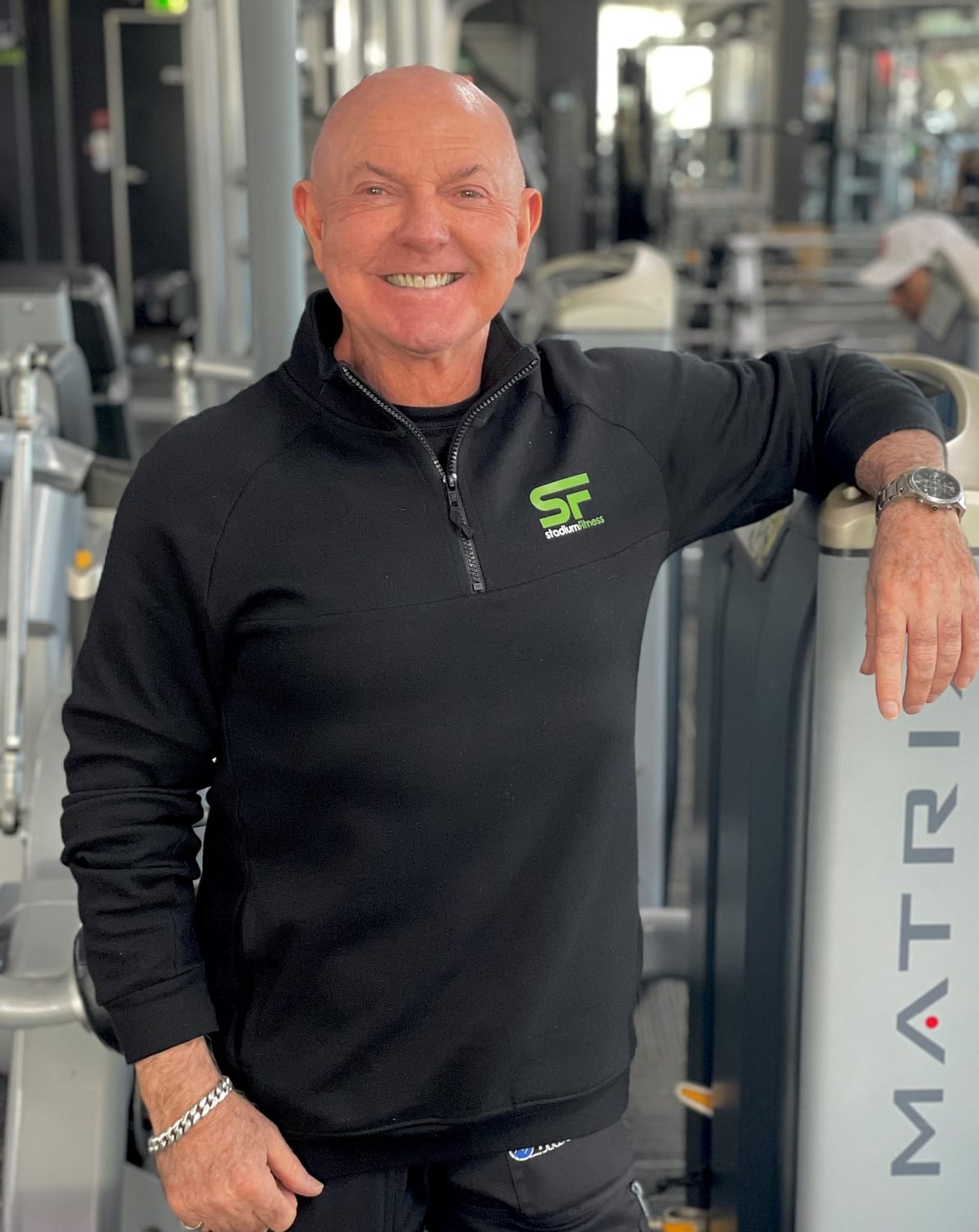 Personal Trainer
Alex Giacobbe
Alex specialises in strength and conditioning as well as power lifting. With his experience, he designs personalised programmes for his clients based on their goals as well as provides 1 on 1 training to ensure they on well on their way to a successful and enjoyable  fitness journey. His knowledge has allowed him to prepare his clients for power lifting competitions.  Alex believes that people of all ages should train to allow them to be stronger, healthier and more confident. He is an ex-semi-professional soccer player and powerlifting competitor. He is qualified in his Certificate III and IV in Fitness, Diploma in Sports Management, Level 1 Strength and Conditioning Coach and is a qualified trainer for Calisthenics, Bodyweight Movement and a Spartan System Trainer all with FiF. Alex's friendly face and Italian accent brings great spirit and vibes to Stadium Fitness.
Personal Trainer
Dom Pavicic
Dom has been in the Personal Training Industry for 20 + years. He specialises in boxing for fitness, strength and flexibility and HIIT training along with a lot more. He loves having a ball while getting his clients feeling 100%. It's a lifestyle change, not a quick fix, so training must be fun and enjoyable so it becomes apart of everyday life. If you hate it, you won't come back so believe him when he says that you two will become best of friends.