MEET THE
Osborne Park Team
Whether you are an active gym goer or a first time gym user, Stadium Fitness has you covered
with not only some of the best personal trainers the industry has to offer, but also a hand
selected team of customer friendly managers trained and prepared to make all your fitness
dreams become reality. Learn more about our trainers below.
Manager/ Personal Trainer
Kate MC Dermott
Kate is a personal trainer who is passionate about helping people to create the best lifestyle choices for them individually in order for them to reach their goals.
With knowledge in all aspects of fitness Kate can help the beginner to advanced gym goer. Kate will design a program for her clients based on their posture needs, what they enjoy and what works best for their life outside the gym to help people love fitness just as much as her!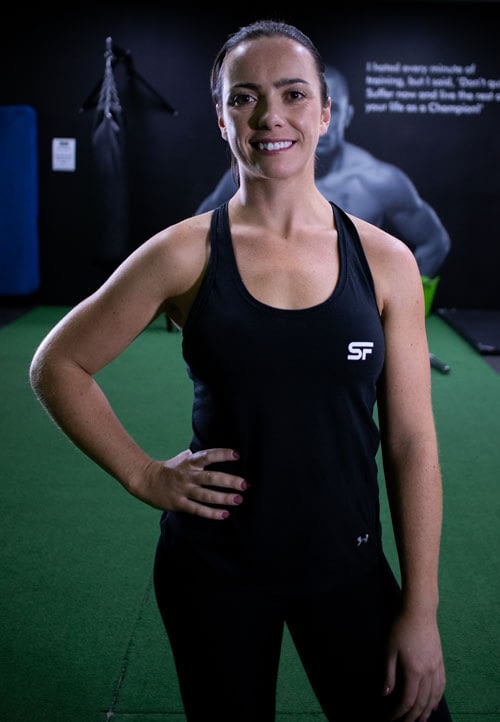 Personal Trainer
Harry James
Harry has been training in strength and conditioning since the age of 14 and has been a practicing personal trainer, fitness program writer and group fitness instructor for the past two years. He has worked with athletes as a strength and conditioning coach however his ultimate goal is to improve your lifestyle by helping you take more control of your health and your daily habits.