Welcome to
Stadium Fitness
Stadium Fitness is a West Australian owned and operated business that has built a reputation as being Perth's most personal and customer driven 24-hour fitness centre. Offering a welcoming and inclusive, fun culture with industry leading equipment and the personal touch of a community gym, Stadium Fitness is leading the health and fitness industry into a new era. With 24 hour access, 7 days a week and a wealth of fitness experience and knowledge, members can enjoy their health and fitness journey in a clean, safe and non-judgemental environment.
Whether you are an active gym goer or a first-time gym user, Stadium Fitness has you covered with not only some of the best personal trainers the industry has to offer, but also a hand selected team of customer friendly managers, trained and prepared to make all your fitness dreams become reality.
Come on in and enjoy the new personalised style of a 24/7 gym at our East Perth Gym or our Osborne Park gym.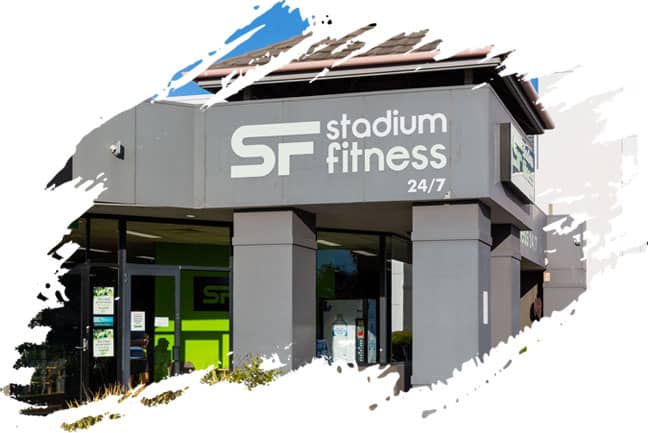 WHY CHOOSE
stadium fitness?
24/7 FACILITY
Stadium Fitness is a 24/7 gym facility that not only caters to the typical gym goer with a range of weights and cardio equipment, but also provides a diverse range of functional areas and equipment for those who enjoy variety in their training.
EXPERIENCE
The Stadium Fitness brand was developed and created with one main objective in mind - to provide an unsurpassed experience in the fitness industry, not only from a customer service aspect but also from an equipment and facilities stand point.
EQUIPMENT
The owners at Stadium Fitness went to great efforts to carefully select the equipment featured in the gyms today. All of it was chosen after extensive research so that we were confident the members would have the best and most user friendly equipment available on the market.
ANYONE'S GYM
We strive to make our facility as user friendly as possible so all our members feel totally 'at home'. We offer an industry leading layout and design with numerous areas for all types of training for our members and for the Stadium Fitness PT Team to utilize. We have agility sections; boxing areas; weights; functional trainers; classes and cardio machines to cover all our members desires.
ATMOSPHERE
Our main focus is to create an atmosphere where any person entering our facility will feel welcome and comfortable from the moment they walk in. With a no-judgement policy and our personal and specialised service, combined with the industry leading equipment and facilities, we have a proven record of client retention.
IN CONCLUSION
At Stadium Fitness, we strive to be better and not your typical 24/7 gym. We aim to be a facility that provides an experience that makes every customer feel special and aids them in achieving all of their fitness objectives, goals and aspirations.
Our staff are all specifically chosen for not only their fitness experience but more importantly, for their character and customer service qualities. We are all here to help.
Finally, we will always aim to provide our members with quality equipment, personalised service, a clean gym and a fun atmosphere to help them on their health and fitness journey through life!
Send us a Message
For more information about either of our clubs, send us a message and we will get back to you within 24 hours.